You know those days when nothing is on time, everything seems to be harder than it should be and cooking is the last thing on your mind? Maybe that's most days for you?
Here are 5 of my go to recipes that are so simple they don't need much explanation!
The key to remember is anything you cook at home is going to be healthier than anything you eat out. So even when you feel it's easier to stop by a fast food restaurant on the way home, or you are too tired to cook, have your 5 easy (bust still decently healthy) meals ready, or use mine from below!
5 quick and healthy meals for the days you don't have time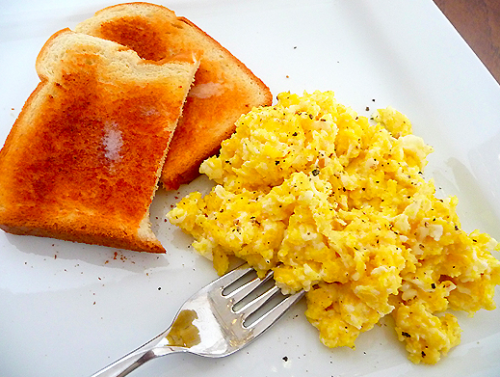 Breakfast for dinner
Scramble a few eggs, toast some bread and peel some fruit – voila! Dinner in less than 10 minutes. If you have time, sauté some spinach and veggies to add to your egg scramble.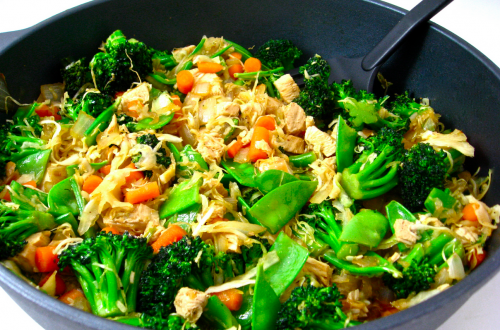 Taco salad
Brown the ground turkey and place it on a bed of lettuce with cheese, diced tomatoes, black olives, avocados and salsa.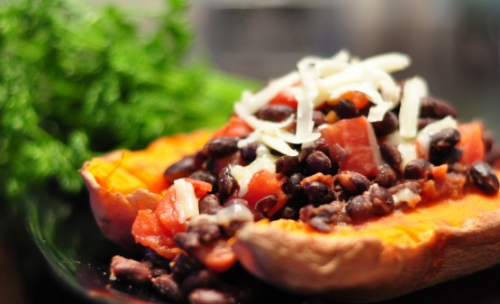 Loaded Sweet Potato
Poke holes in the sweet potato and microwave for 5 – 7 minutes. Top with low fat cheese, black beans, salsa and seasonings of your choice.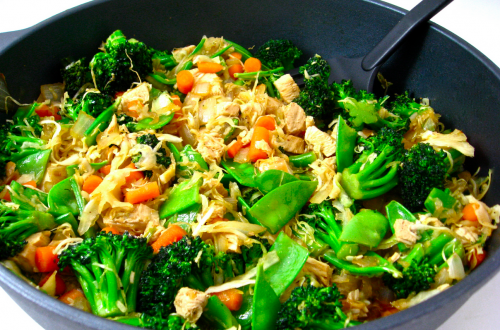 Veggie stir fry
Have the pre cut veggies ready in your fridge, you can buy these at the grocery stir already cut. Quickly stir fry them and put them on top of brown rice.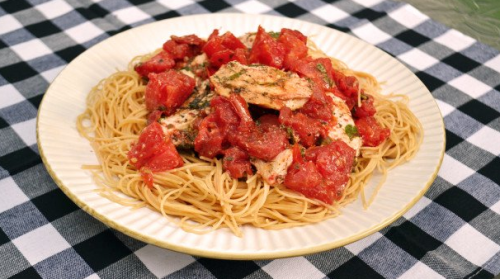 Whole wheat angel hair pasta
Cook the pasta as instructed on the back of the bag and top with your favorite pasta sauce. To keep it healthy, avoid creamy alfredo or cheesy sauces.
There you have it – no recipes needed, just the will to eat at home more! Make a goal for youself to eat at home most nights of the week, your body will thank you!
What are your quick and healthy go to meals at home?