I blinked and the last few weeks flew by.
This beautiful girl entered my life and my world will never be the same. I'll keep this post simple because you probably don't want to hear about all the itty bitty details… and I have a baby cuddled up on my chest and want to focus all of my attention on her!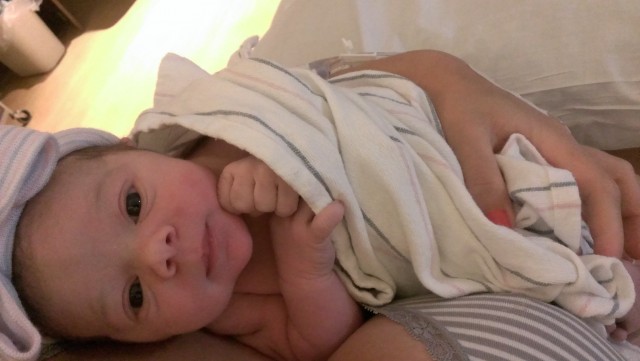 Charlotte Rose Eaton – Born 6.11.14 – 7 lbs 14 oz – absolutely adorable.
Last thing I remember Josh and I were celebrating our 6 year wedding anniversary with an awesome picnic in the park.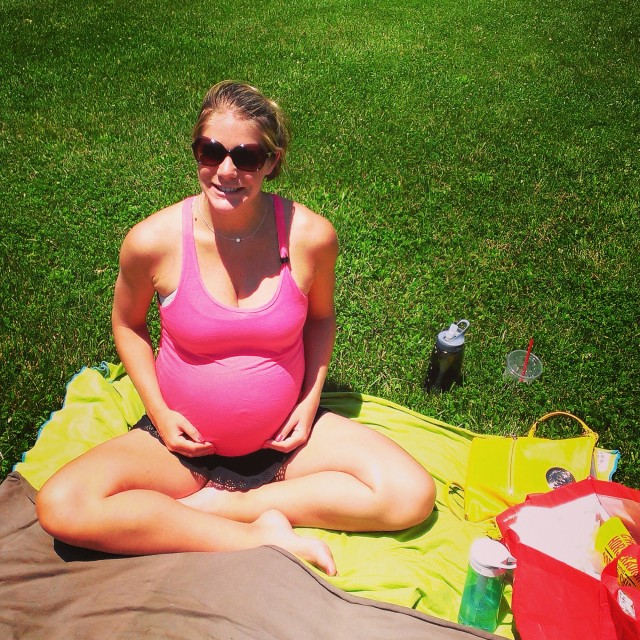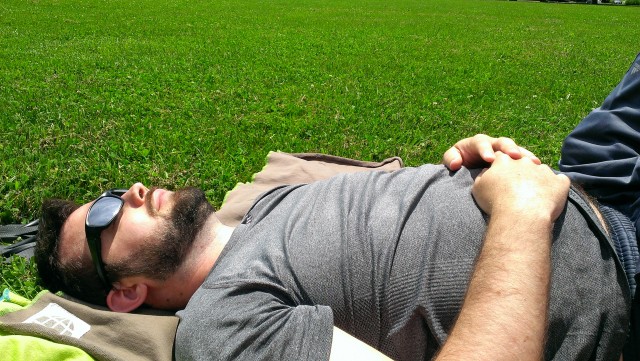 On Tuesday of that next week, we went in for our 40 week appointment and my doctor wanted to do a non stress test to make sure baby was happy in mama's belly.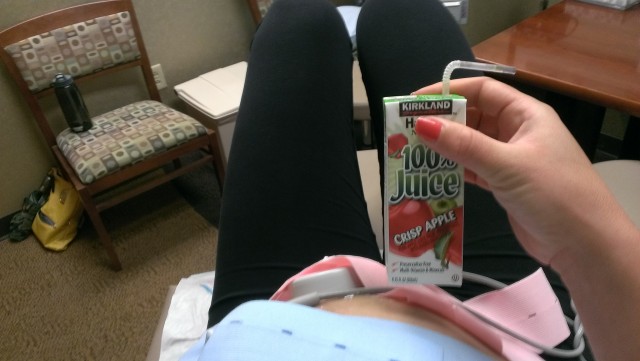 Long story short, they didn't let me leave the hospital after Lottie didn't do so well at the non stress and a follow-up ultrasound. She knew she was ready to come out and meet the world. I'll fast forward 24 hours (you can read my birth story when I finish typing it out if you care), after a lot of back massages from Josh, choice words being said by myself,  the worst pain I've ever experienced and the highest high of seeing our little girl born – we were in awe as we looked down at our adorable Lottie Girl!
We rocked the pink all day as the proud new parents to a baby girl 🙂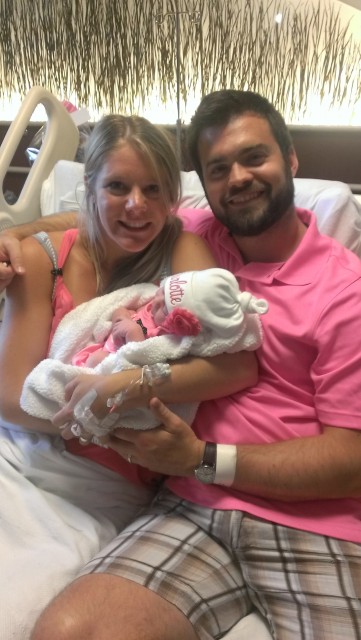 We didn't wait a minute before we put on her first bow!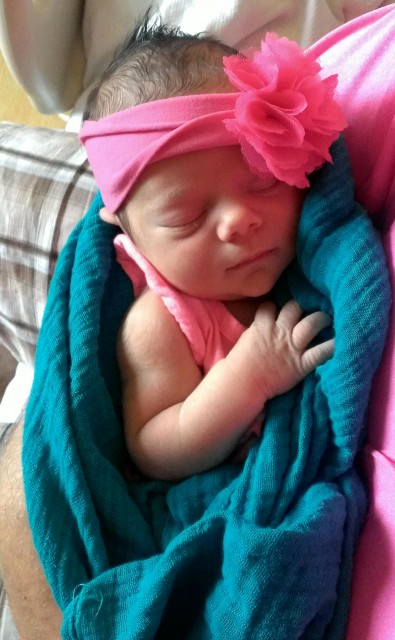 We instantly fell in love with baby cuddles.We call this the two handed butt cuddle.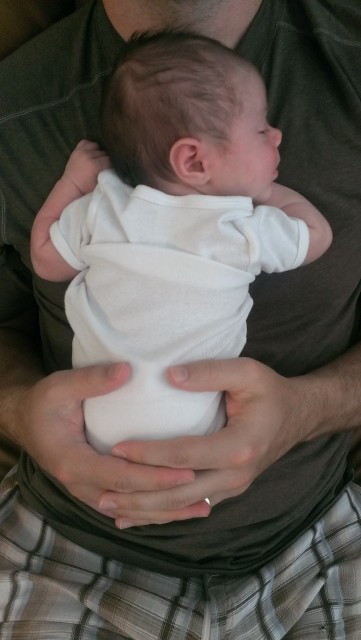 We spent the first week cuddling, changing poopy diapers and getting every extra minute of sleep we could. After a week this mama was going crazy from lack of fresh air, lack of exercise and stir crazy from so much sitting and feeding. I needed to get out. So Lottie and I packed up in the Moby wrap and went for a short walk around the apartment building to test out if she liked it.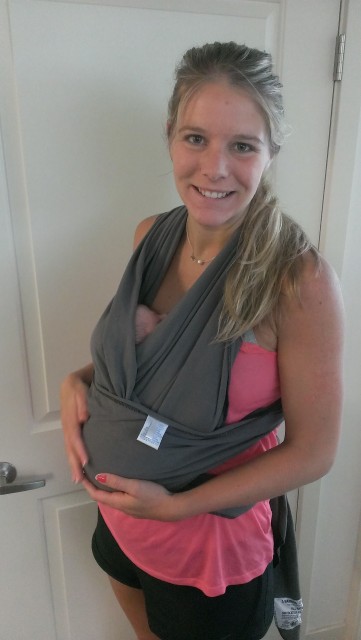 She loved it! So a few days later we did a longer 4 mile walk with J to the farmers market and she slept the entire time next to mama's chest. It was perfect! I'm giving it a few more days of rest before I head out on my first run post-baby, but I definitely feel like my body is ready to start moving again! As with anything, I always suggest you listen to your body and don't push youself – you've been through a lot with pregnancy and birth and you want to give your body time to recover properly.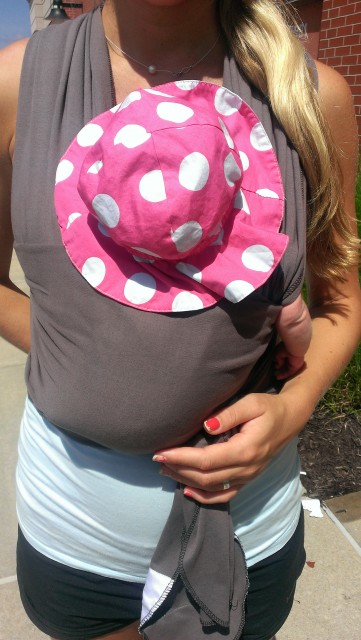 One of the highlights of the week was when Kimmy with Kimmy Howard Photography chose Lottie to help out with a secret project she is working on. We traveled to her home studio and watched as she made our little angel look even more angelic! We were so grateful to get these photos taken, we keep thinking how she will never be this small again! These are only 6 of the 30 photos Kimmy gave us – we are still trying to pick our favorites, they are all incredible!






So that's a super quick overview of where I've been – and where I will be for the next few weeks. Follow along as I keep blogging about my own post baby workouts and tips for losing the baby weight.  My first tip is to not worry about one pound of weight in the first few weeks. Your only concern should be bonding with your newborn! Don't waste a minute of your day on anything that takes you away from the tiny miracle that needs your lovin' in those early weeks!