To have a fit and healthy pregnancy you don't NEED these things, but I found that they sure do help! These are my favorite necessities to ensure you sleep soundly, exercise comfortably and mentally prepare for your upcoming babe!
Sleep is fleeting as your pregnancy progresses, especially for those of us who aren't side sleepers. The Snoogle pillow will take up your entire bed, but it will be worth it because you will be so much more comfortable and sleep sounder.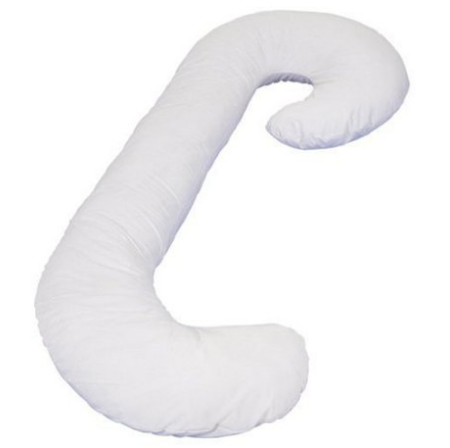 Leachco Snoogle Total Body Pillow
The basic cover the snoogle comes with isn't my favorite…it's a bit scratchy. I suggest picking up a jersey cover for it, or if you're creative and crafty (I'm not) you can sew your own!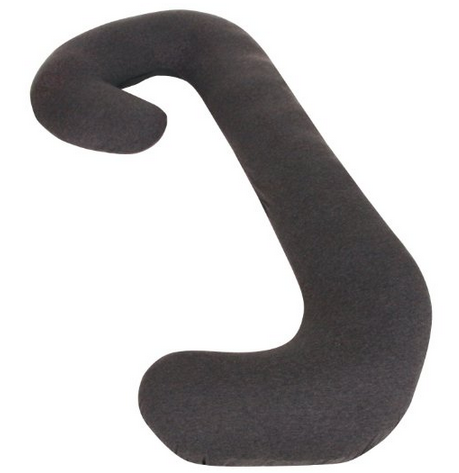 Snoogle Chic Jersey Replacement Cover
For your mental health you need to have a diaper bag you love. You will be carrying this bag with you EVERYWHERE you go. When I was looking for a bag I had a lot of requirements I was looking for.
1. Big enough to fit everything… but not too big
2. I wanted a cross body strap
3. I wanted to be able to dress it up with nicer outfits, but also wear it with my casual outfits
4. I didn't want anything with crazy colors or patterns – just simple
5. I wanted it to come with stroller straps so i can easily connect it when I have the stroller with me
6. I didn't want to break the bank – some of the diaper bags I looked (and loved) were $400+
So, that led me to the Skip Hop Chelsea Downtown Chic bag, I love it and recommend it!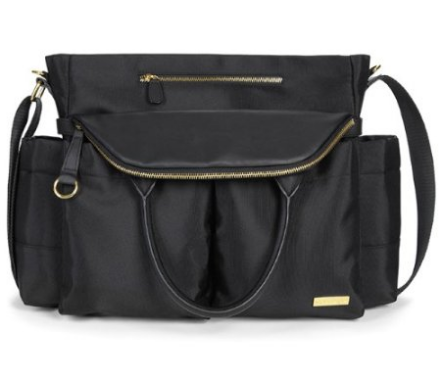 Skip Hop Diaper Bag: Chelsea Downtown Chic
Fitness Jacket
Typically I would never tell you to run to Walmart and buy anything! But, I came across this maternity active wear by Danskin and love it. It looks nice and fits great! I bought the jacket and the tank below, and for the price you can't find a better deal!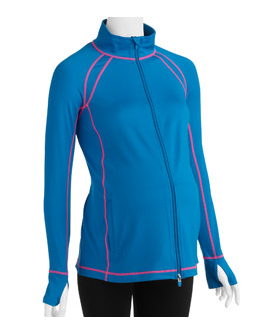 Danskin Maternity Workout Jacket
Fitness Tanktop
Danskin Maternity Workout Tank
Mizuno Wave Rider 17
Ever since the Chicago Marathon in 2010 I have never switched brands and style of shoe. I love the way the Mizuno Wave Rider shoes fit and how comfortable they are to run in. This is of course considering you have a neutral gait.  Get your running gait measured so you can get the shoes that best fit your feet… and if it's neutral – than look into these shoes!  Your feet may start to swell/grow towards the end of your pregnancy so be aware of this when you are buying new tennis shoes for your pregnancy fitness routine.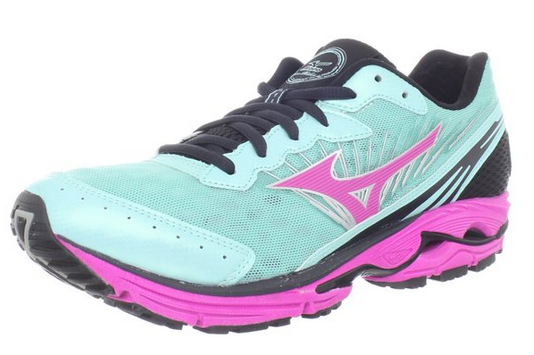 Mizuno Women's Wave Rider 17 Running Shoe
Water bottle
Stay hydrated. Hopefully you drink a lot of water even when you aren't pregnant, but during your pregnancy you need to carry a water bottle with you everywhere you go. Especially when you exercise you want to make sure you don't let your body overheat, which means keeping it hydrated.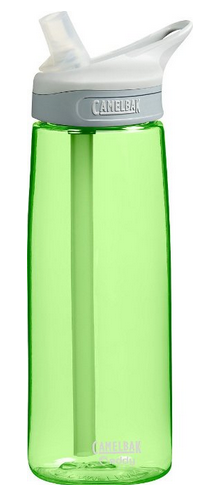 Camelbak Eddy Bottle
Prenatal Vitamins
I took the Nature Made brand for a while until I found out that Meijer offers free prenatal vitamins. Have your doctor write you a prescription for the Meijer ones, or simply order the Nature Made vitamins, but make sure they have DHA in them for building a strong baby  🙂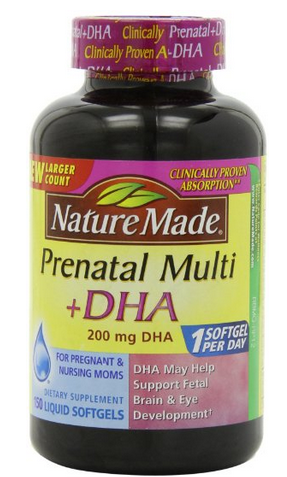 Nature Made Prenatal Multi + DHA
Red Leaf Tea
Especially in your third trimester you want to start strengthening your uterus muscles so it is ready for labor in 9 months! You spend so much time keeping all of your other muscles in shape, don't let the most important during labor be forgotten. Red Leaf Tea is known for being great for your health and preparing your uterus for the big day!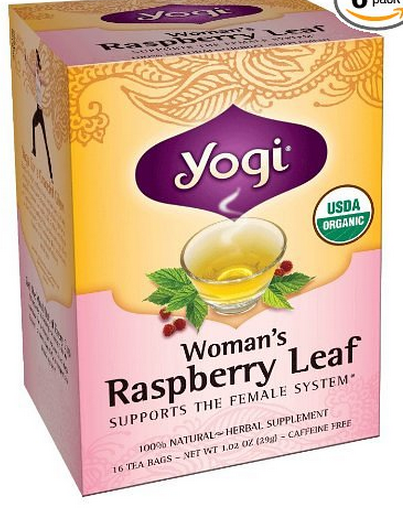 Yogi Woman's Raspberry Leaf Tea
So there you have it, my list of must haves for a fit and healthy pregnancy! Leave a comment with what you needed to maintain a healthy pregnancy!